FALL WINTER 2019 COLLECTION
FUSION "When Asia* meets Finland".
This is a story of a girl landing in Helsinki from Shanghai*, when September meets October, to watch the leaves turn yellow, coloring the park's floor and people's eyes. She doesn't know yet, but she came to see and smell with her own senses the minimalistic enchants of this Scandinavian gem, the scent of humid Finnish forests, letting herself be absorbed by the culture, nature, design, and the simple yet sophisticated lifestyle.
She is amazed by all of it, but food has found a special place in her heart – and tummy – and she will never be the same.
Shot on location at Chapter restaurant in downtown Helsinki.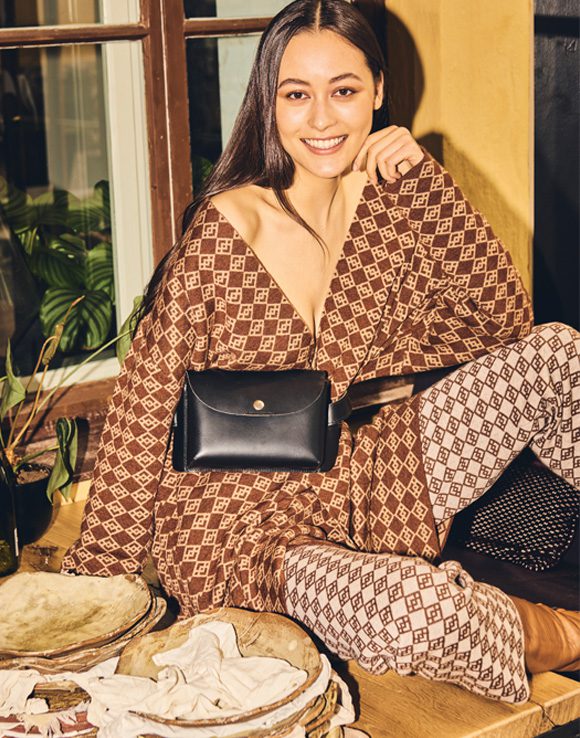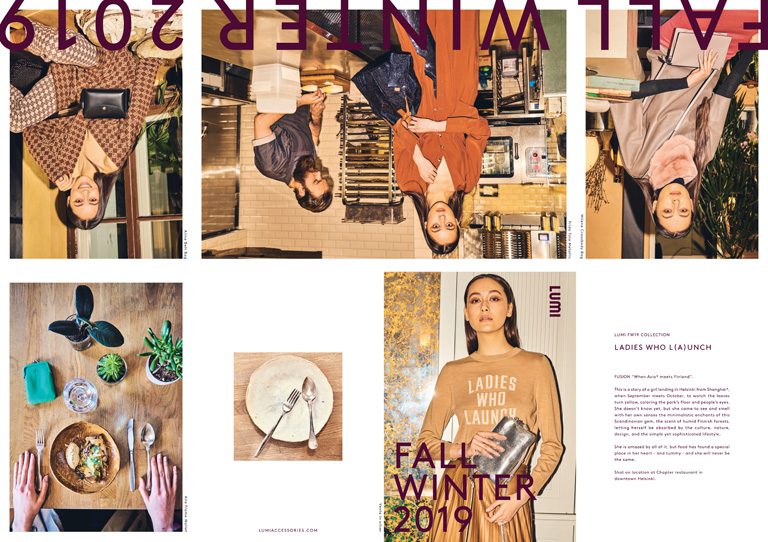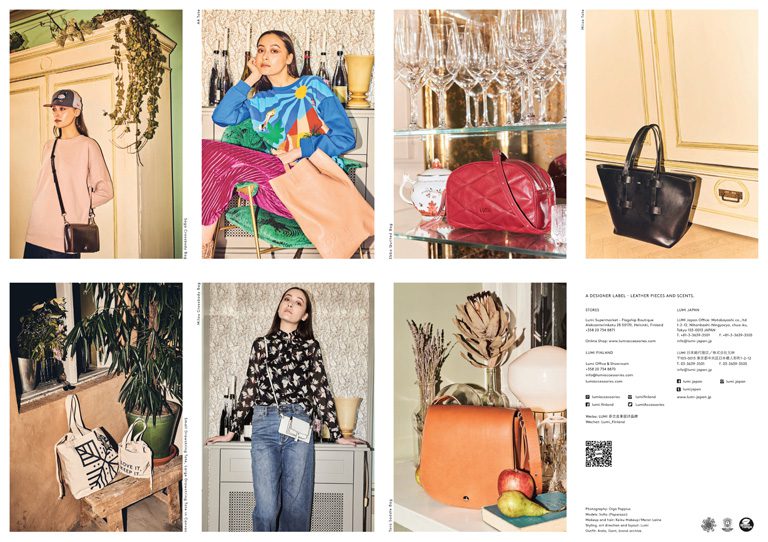 The One Page Lookbook
We wanted to change our physical lookbook a bit. You want to have something to hold, to grasp, but does it have to be 40 pages? What if it could be just one page? That is what we decided to do. A2 that is folded into mini pages, to provide you all the images you need to see to get the aesthetic we have for Fall Winter 2019.
We have always used recycled paper to produce our lookbooks, but now we reduced the need for that by creating the lookbook folded. The rest, you can see online throughout our different channels.
Shot by Olga Poppius. Styling by Meri Milash. Makeup and Hair Keiku Makeup / Meron Laine.