SPRING SUMMER 2019 COLLECTION
Finnish Reflections
LUMI has always tried to reflect the stunning diversity found in our home country, Finland. We are both the spring desert of Lapland and the white snow that falls every winter, as well as the view you see when you sit and people-watch at a Helsinki cafe.
We change from season to season, much like our home, with its multi-seasonal and multi-cultural colors, which come together to shape a new, twenty-first century Finland. We put fresh paint on classical architecture, turning the modern towards the post-modern; we borrow from old masterpieces, and extend their timeless functionality with new colors and tones, as spring wakes from the shadows of winter.
This diverse and evolving spirit can be seen throughout our SS19 collection. Much like our Finnish models Saban and Josephine, with roots in Kosovo and Sudan, who danced throughout the shoot, embracing this ever-changing Finland. Or the apples used in the shoot, which came from our designer Sanna's mother's garden, later made into an apple pie by the LUMI team.
LUMI designs timeless and sustainable leather pieces that you will love and keep for multiple seasons. Even if the world around us keeps changing, we believe in making sustainable, lasting choices, and always with love.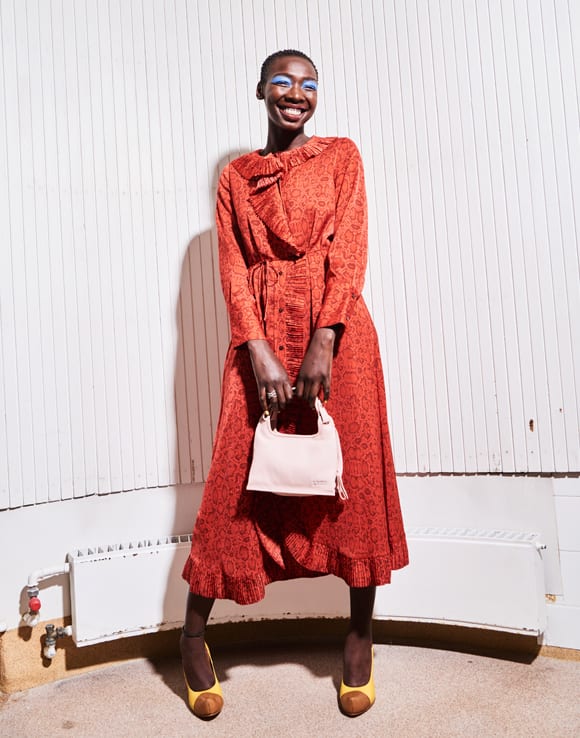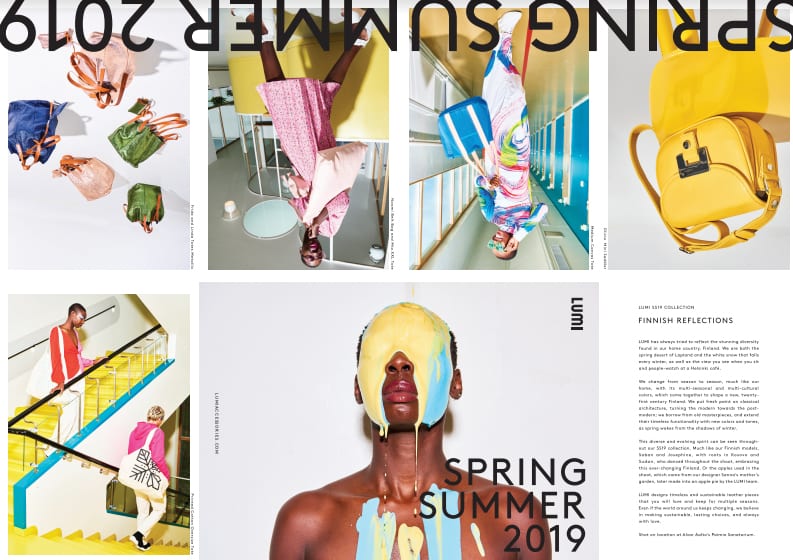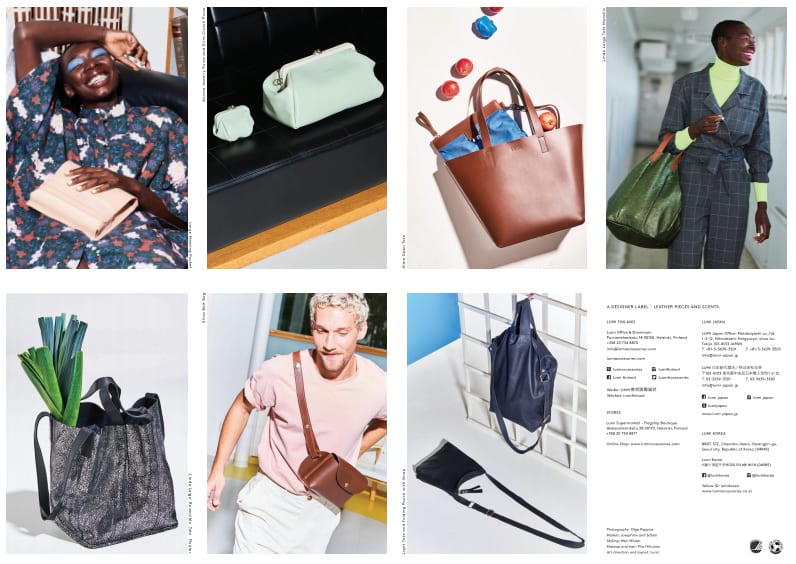 The One Page Lookbook
This year we wanted to change our physical lookbook a bit. You want to have something to hold, to grasp, but does it have to be 40 pages? What if it could be just one page? That is what we decided to do. A4 that is folded into mini pages, to provide you all the images you need to see to get the aesthetic we have for Spring Summer 2019.
We have always used recycled paper to produce our lookbooks, but now we reduced the need for that by creating the lookbook folded. The rest, you can see online throughout our different channels.
Shot on location at Alvar Aalto's Paimio Sanatorium by Olga Poppius. Styling by Meri Milash. Makeup and Hair Piia Hiltunen.