[spb_column col_sm="12″ padding_horizontal="0″ width="1/1″ el_position="first last"] [spb_image image="24677″ image_size="full" frame="noframe" caption_pos="hover" remove_rounded="yes" fullwidth="no" overflow_mode="none" link_target="_self" lightbox="no" intro_animation="none" animation_delay="200″ width="1/1″ el_position="first last"][/spb_image] [/spb_column] [spb_column col_sm="3″ padding_horizontal="0″ width="1/4″ el_position="first"] [/spb_column] [spb_column col_sm="6″ padding_horizontal="0″ width="1/2″] [spb_blank_spacer height="20px" width="1/1″ el_position="first last"] [spb_text_block title="Greetings from Tokyo!" animation="none" animation_delay="0″ simplified_controls="yes" custom_css_percentage="no" padding_vertical="0″ padding_horizontal="0″ margin_vertical="0″ custom_css="margin-top: 0px;margin-bottom: 0px;" border_size="0″ border_styling_global="default" width="1/1″ el_position="first last"]
Alongside 16 other Finnish lifestyle designer brands, LUMI participated in a three-day event Lifestyle Finland held by the Embassy of Finland Trade Section, Finpro, in Tokyo 21-23 September 2017.
The event was held in the shopping area of Aoyama, where Finnish accessories, bags, textiles and even sauna products were presented to Japanese public. The visitors could not only purchase Finnish products at the Pop-Up Shop, but also attend various workshops and seminars along the way.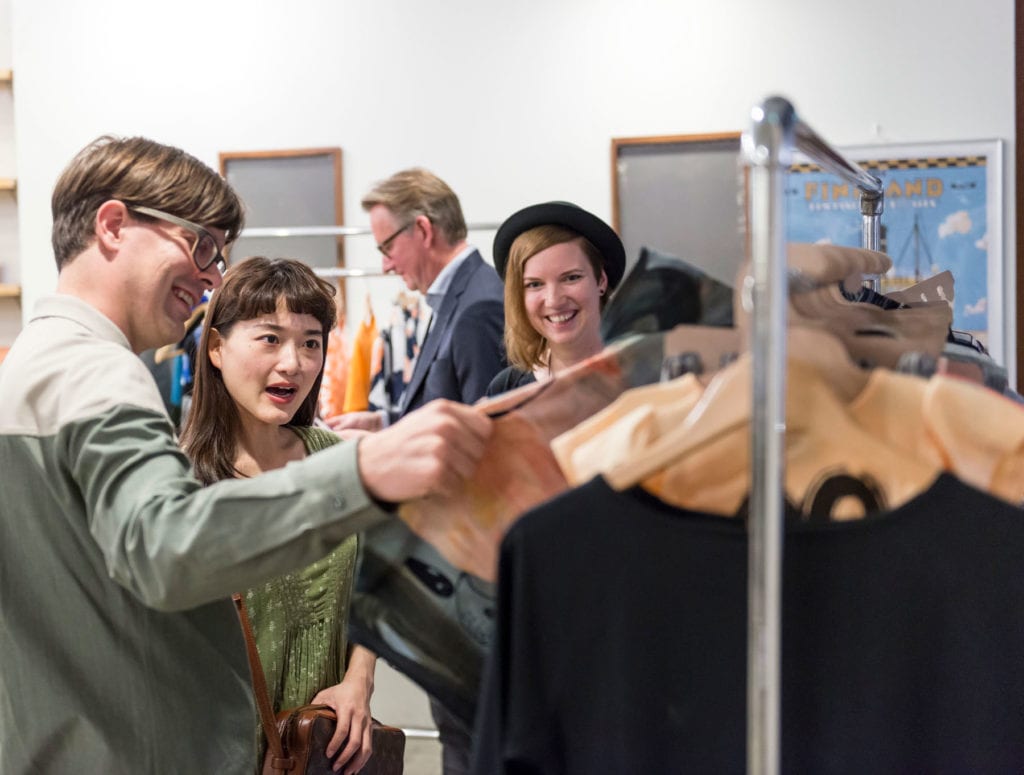 Bruno Beaugrand, our co-founder and designer, says that the event was a success for all participating brands. The Aoyama shopping area was centrally located and therefore a great choice for the Pop-Up. The Japanese public was very keen on Finnish products and design, and the traffic was good throughout the event. It was also a great opportunity for the attending Finnish brands to network with Japanese buyers, local agents and media for more opportunities in the Japanese market.
The Finnish companies represented at the event were  Arela, Frenn, Formal Friday, Golla, halo, Ivana Helsinki, Lovia, LUMI, Myssyfarmi, Nomen Nescio, Papu Design, Pomar, Vejits, Vestiarium, Nanso, Marita Huurinainen and Gemmi.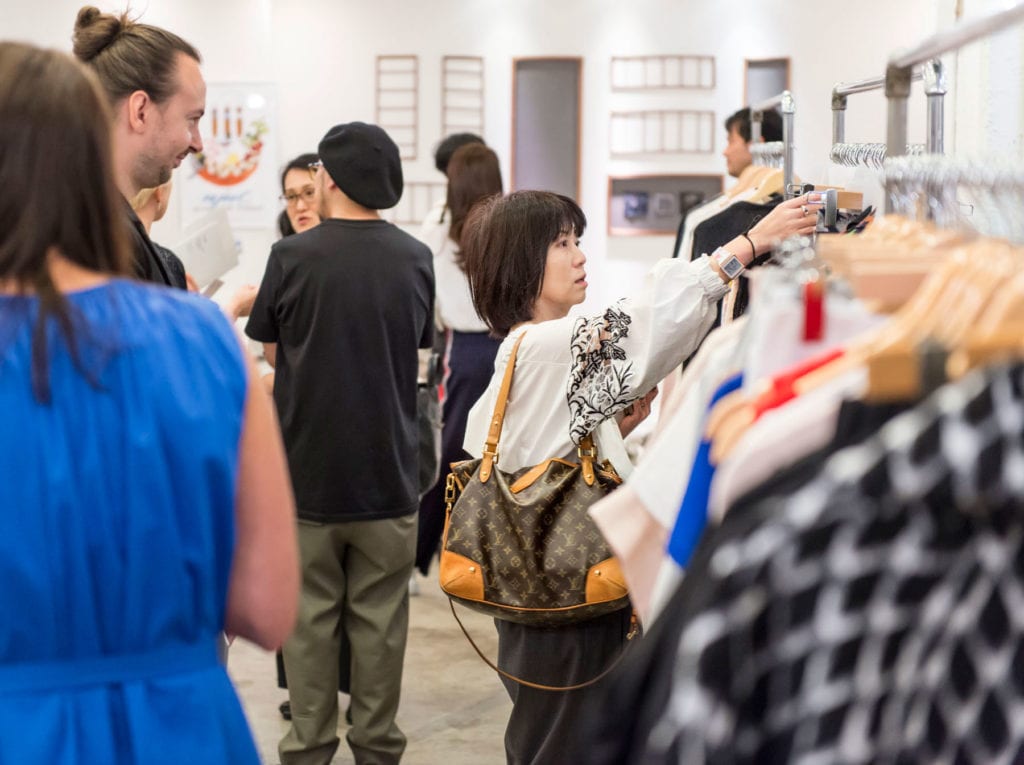 During the three-day event, Bruno connected with local LUMI contacts as well as with various new potential buyers, media and PR contacts invited by LUMI local distributor, LUMI Japan.
One needs time to do business in Japan. In the beginning, it is all about building a lasting relationships. For LUMI, having a local distributor that we can truly rely on is vital. Otherwise entering the market can be challenging.
At LUMI, we trust on LUMI Japan local expertise and knowledge, and we are very pleased with the exposure the brand is getting. The Japanese have welcomed LUMI with open arms, and the Scandinavian and Finnish heritage is definitely loved by more and more Japanese consumers and stores.  As a giveaway from the trip, Bruno concludes that collaboration between the countries will grow strong.
All photos by Petri Artturi Asikainen
VISIT LUMI JAPAN