PLASTIC IS PLASTIC
IS THERE SUCH THING AS VEGAN LEATHER?
People often ask us do we use vegan leather or do we offer an alternative to leather. To answer this big question, we first want to talk a little bit about vegan leather and the reasoning behind our material choices.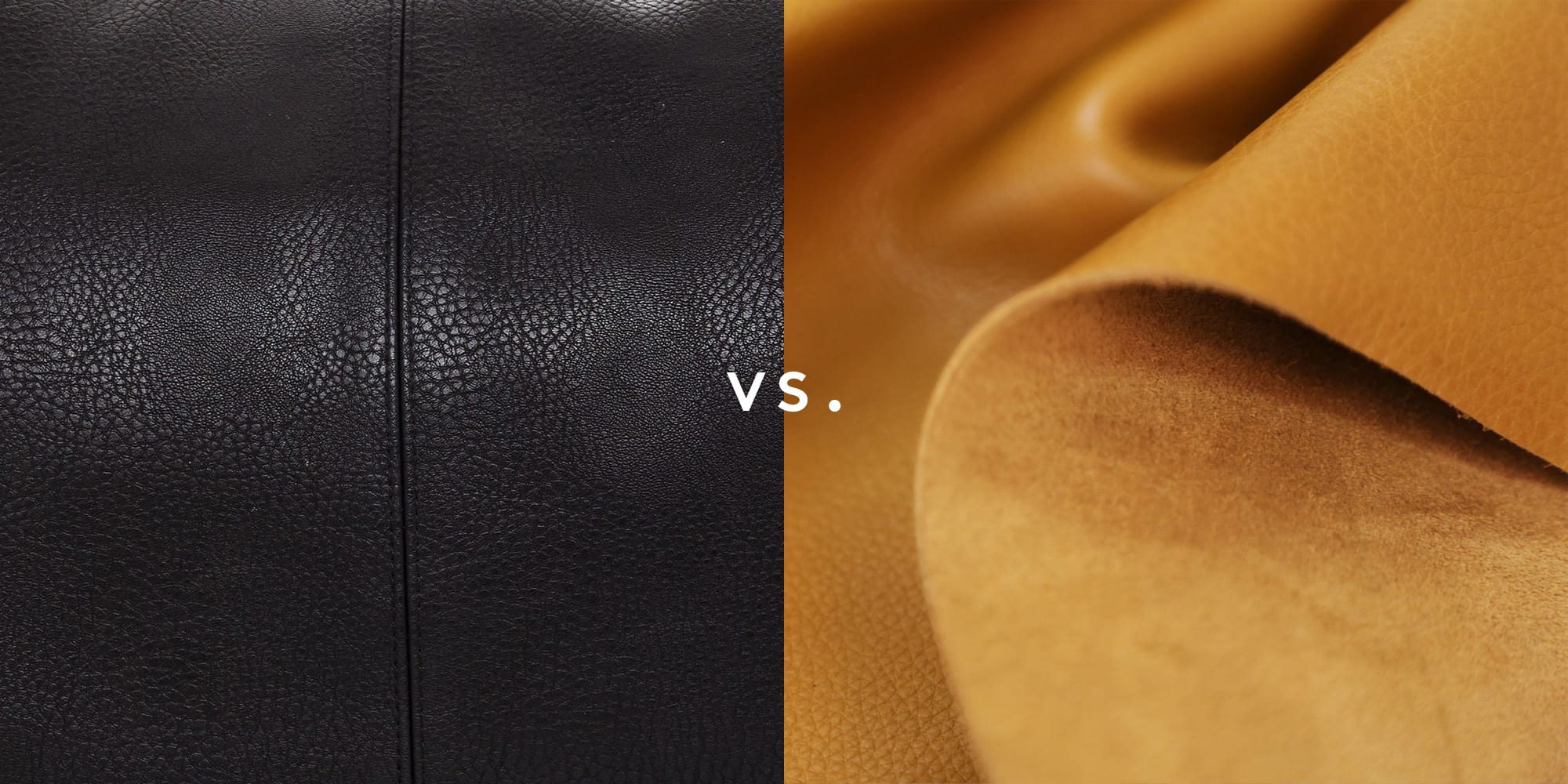 Vegan leather has been marketed as the ethical substitute for leather. Yes, there may be some truth to that. However, we dare to say that there is no such thing as 'vegan leather'. The right term is 'leather-like', meaning that the material is not leather but looks like it. The leather-like look is done by embossing a print on the synthetic material. Most vegan leather out there is made out of scary materials such as polyurethane (PU), polyvinyl chloride (PVC) and textile-polymer composite microfibres. You can almost smell the reek of petroleum, just thinking about vegan leather. The production of vegan leather emits just the same, if not even more, chemicals that are mean and harmful both to nature, the workers and us humans.
And yes, some might argue that doesn't the leather industry harm animals! There is no denying on that, as leather hides are a natural material sourced from animals. However, looking at the facts, producing PU, PVC and other artificial materials will be more harmful for our ecosystem – destroying the air and nature around us. Unlike leather, PU is not biodegradable or recyclable. The hard reality is that most 'vegan leather' is far from being environmentally friendly.
Brands claiming on the term 'vegan leather' are riding on the reputable and much-loved vegan lifestyle. And we get that. However, to us the vegan way of life is more than "not using animals" but also banning chemicals with the fundamental goal to preserve nature first. Leather being a by-product of the overflowed meat industry, we think it is better to use it than waste it.
This is where real leather starts to sound like the better option, right? Real leathers can be sourced from sustainable farms and tanned and dyed naturally, being less damaging to the environment.
At LUMI, we think about our material choices from both ethical and ecological point of view. We choose materials that are durable, reusable and recyclable. A big part of our leather goods production is made from vegetable tanned leather, free of chrome and other nasty chemicals, coming from small artisanal tanneries where traditional vegetable tanning methods are used. For us origin is of utmost importance, therefore our materials come from farms local to our tanneries. Having products made locally in Europe is not only great from a social aspect, but also leaves out useless transportation that major companies are making sending raw materials between countries in the far east for manufacturing and importing the ready made products.
We are on mission to search more sustainable materials to grow our sustainable fashion and lifestyle product range with. There are already some eco-friendly vegan material options available, such as cork, waxed cotton or Pinatex. And these options have not gone unexplored at LUMI. In 2014, we launched a bag collection with cork and this natural material has stayed with us since.
With all that said, we want to manufacture bags that will last season after season. Therefore, we consider vegetable tanned leather as the more ecological material over vegan leather sourced from PU or other synthetic materials. This is why we still prefer using real leather, and focus on improving other parts of sustainability in our value chain.
At LUMI we simply say no to plastic.