Retailer of the Month - Herttanen
LUMI retailers play a very important role for our business, and we are extremely proud to say that LUMI has retailers in over 26 countries. As a thank you to our retailers, we have a "LUMI Retailer of the Month" series on our blog, where we introduce a LUMI retailer from a different corner of the world.
Retailer of the Month – Herttanen
Herttanen design & deli loves cozy living. The story of Herttanen started at the end of 2013. The first tiny little shop was located at the countryside nearby Loviisa. As the story went on, store got bigger and eventually it was time to open an online shop too.
Herttanen style is a combination of clever design, ethical production, Scandinavian homes, small Finnish brands and good spirit in general. Even Herttanen is keen to keep up with trendy colors and home decor scene in general, we are always encouraging our customers to be creative and reuse old furniture and decoration whenever possible. Combination of old and new is a good base for beautiful homes. Sometimes it's enough to bring home a new scented candle or a couple of comfy pillowcases.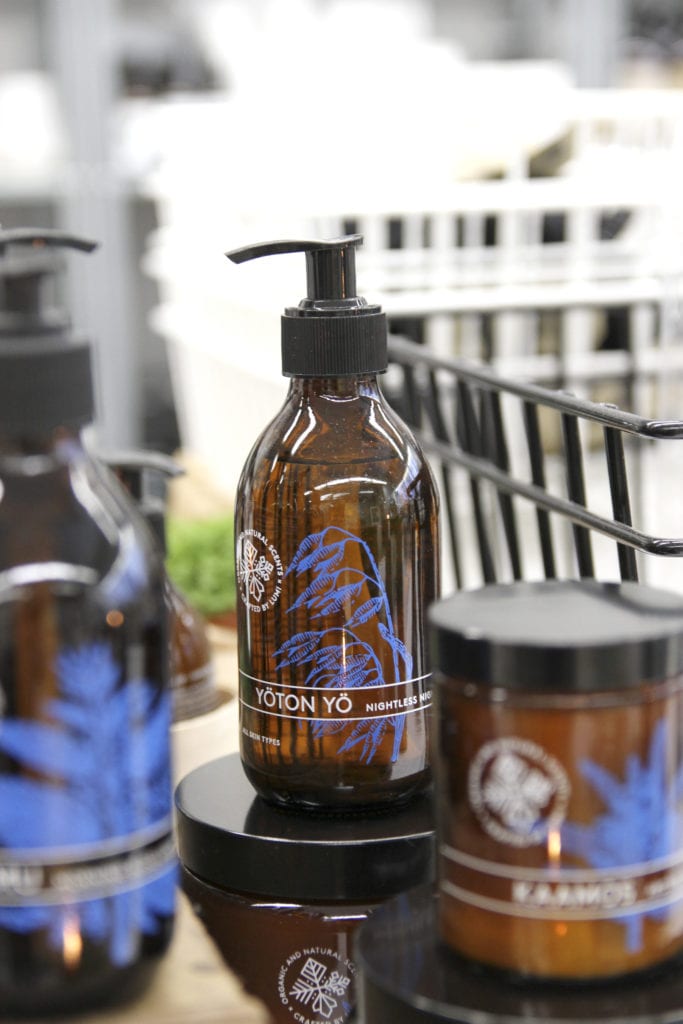 To mention few brands that fit perfectly Herttanen's offering, we want to pick up Finnish design brands like Gauhar Helsinki, Mayn, Greyscale design, Bonden living and 1kertaa2. Our Scandinavian  logos are Svanefors, House Doctor, Nicolas Vahé, Meraki and Ib Laursen.
Herttanen is also visiting fairs and closely following social media influencers to get inspired. While exploring the Habitare fair last fall, we came across LUMI's stand and were in love immediately. The whole concept of LUMI scent+skincare seemed to be well thought out – all the way from product packaging to ingredients and components used. It is our duty to stand for good choices and consider packaging materials etc. This is where Herttanen wants to develop even more in the future.
Visit us in beautiful small town Loviisa in southern Finland (only one hour drive from the Helsinki region). You can find us also in www.herttanen.fi.