[spb_column col_sm="12″ padding_horizontal="0″ width="1/1″ el_position="first last"] [spb_image image="28124″ image_size="full" frame="noframe" caption_pos="hover" remove_rounded="yes" fullwidth="no" overflow_mode="none" link_target="_self" lightbox="no" intro_animation="none" animation_delay="200″ width="1/1″ el_position="first last"][/spb_image] [/spb_column] [spb_column col_sm="9″ padding_horizontal="0″ width="3/4″ el_position="first"] [spb_boxed_content type="coloured" custom_bg_colour="#ffffff" box_link_target="_self" padding_vertical="7″ padding_horizontal="7″ width="1/1″ el_position="first last"]
The art of vegetable-tanning leather
Vegetable-tanning is the true "chromium-free" method, and does not have harmful chemicals. It is an old-world, artisanal process that takes advantage from the tannic acids naturally found in some plant species, by using the barks, branches, leaves and even some fruits in some specific techniques. Watch the video and learn a little more about this ancient artisanal tanning method.
[/spb_boxed_content] [spb_video link="https://vimeo.com/273321131″ remove_related="yes" autoplay="no" full_width="no" width="1/1″ el_position="first last"] [spb_blank_spacer height="30px" width="1/1″ el_position="first last"] [/spb_column] [spb_column col_animation="none" col_animation_delay="0″ col_bg_type="cover" col_parallax_image_movement="fixed" col_parallax_image_speed="0.5″ col_padding="0″ col_vertical_offset="0″ col_horizontal_offset="0″ col_custom_zindex="0″ col_sm="3″ simplified_controls="yes" custom_css_percentage="no" padding_vertical="0″ padding_horizontal="0″ margin_vertical="0″ custom_css="margin-top: 0px;margin-bottom: 0px;" border_styling_global="default" width="1/4″ el_position="last"] [spb_boxed_content type="coloured" custom_bg_colour="#ffffff" box_link_target="_self" padding_vertical="9″ padding_horizontal="8″ width="1/1″ el_position="first last"]
NATURAL LINE
Our Natural Line leather handbags and accessories are finished to emphasise the vegetable-tanned leather's true texture and nature. The colour and appearance will gracefully change over time.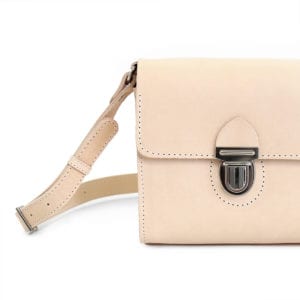 [sf_button colour="black" type="standard" size="standard" link="https://lumiaccessories.com/natural-line/" target="_self" icon="" dropshadow="no" rounded="no" extraclass=""]SHOP NATURAL LINE[/sf_button] [/spb_boxed_content] [/spb_column]